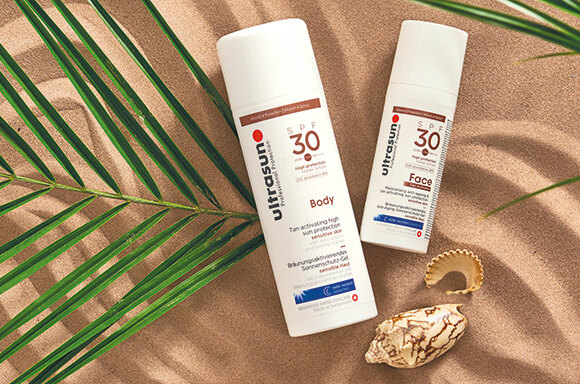 About The Brand
With over 25 years in skin protection expertise, Swiss sun care brand Ultrasun delivers a unique and revolutionary formulation. Ultrasun is known for its photostable, long lasting application, its patented liposome technology ensures just one application will give long lasting, high level, water resistant protection from UVA (ageing), UVB (burning) and Infrared - A rays.
Each Ultrasun product is free from emulsifiers and perfume reducing the risk of allergy, making them especially suitable for children, and those with sensitive skin types. dads, lads, tots, teenagers and busy mums. Offering protection even while swimming, towel drying and showering, the hypo-allergenic, fragrance free formulations will also help to prevent prickly heat.
Shop Now
Simple, high-level, long lasting UVA, UVB and Infrared-A sun protection.